I work with many local businesses, providing integrated marketing, graphic design, and web design. These local businesses are often an excellent fit for Facebook engagement and marketing.
Surprisingly, even though many of these businesses spend time creating posts and regularly pay to boost posts, they miss taking this straightforward step that builds their following.
Do you know what this one crucial step is?
The one simple Facebook task local small businesses can't overlook is INVITING individuals and companies who engage with their Facebook posts to follow them.
You may ask, "How do I invite fans who engage with my FB posts?"
Automated Facebook Page Invites
Relatively new to business.facebook.com (Meta Business Suite) is the ability to quickly invite people to like your page in bulk. To find this feature, go to Scheduler and look for a card that reads, "XX people reacted to your posts. Invite people who reacted to your posts last week to follow your page."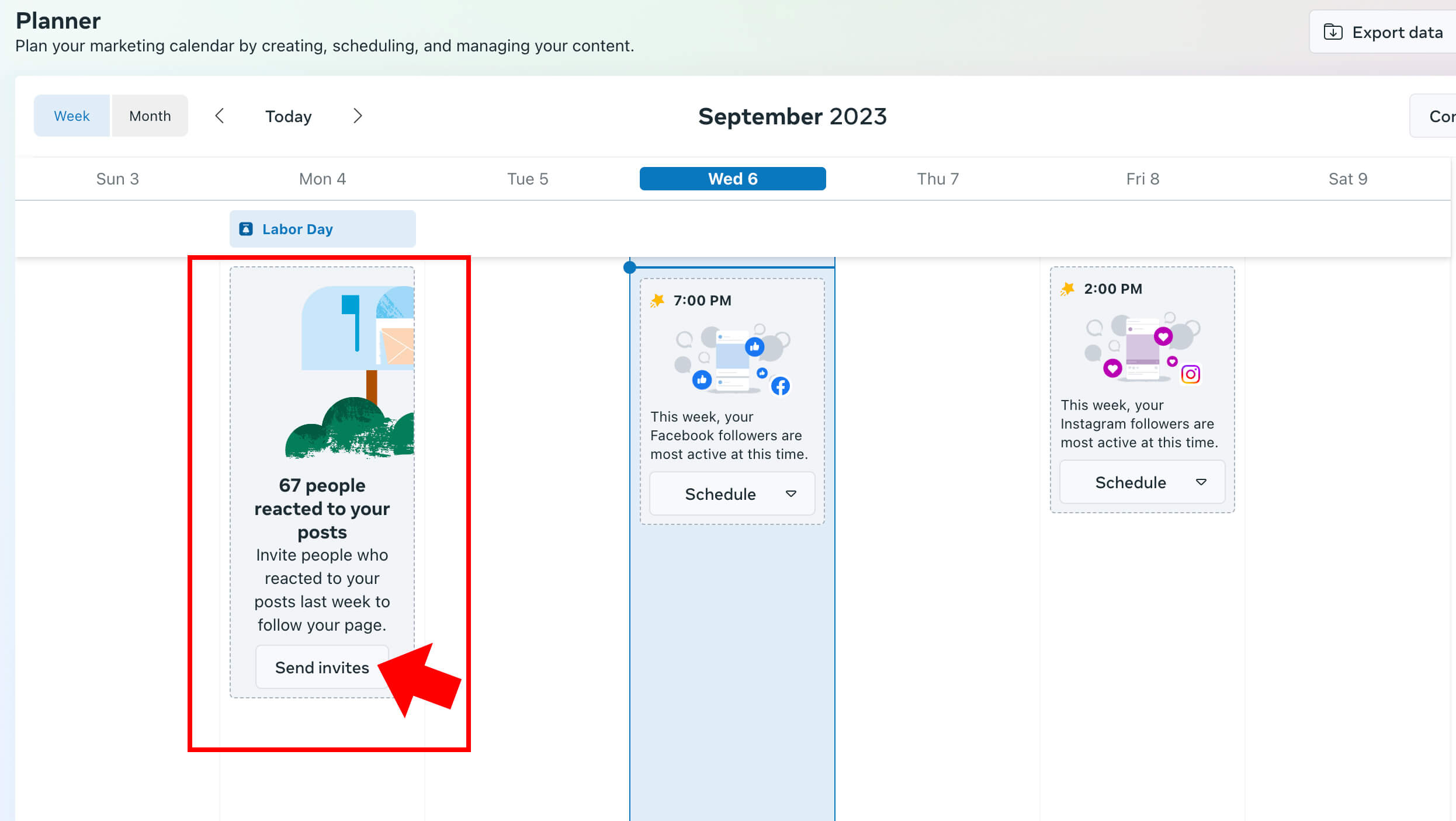 Manual Facebook Page Invites
As a page admin or editor, go to your Facebook post and click where you see the number of engagements to the right of the symbols (i.e., the icons for thumbs-up, heart, care, etc.).

This will open a modal window that is scrollable. For each listing, if there is a button to "Invite" click it. This will trigger a follow request to the individual.

Tip: If you click the Like Number and do not see the buttons for Invite, Following, and Invited, you are not logged in correctly. Look for the option to switch profiles. Only page editors can invite fans to follow the business page.
Invite People to Like Your Facebook Business Page – It's Easy!
Tutorial Video
Invitation Limits
There may be daily invitation limits. If you cannot keep inviting, wait until the next day to continue or task another page editor to send invitations. The daily limit is per editor, not per business account.
Facebook Strategy for Local Business
I hope you find this easy, effective Facebook strategy helpful for your small business growing your Facebook following!
Quick check: Do you know how to tag other businesses and how to give photo credit on Facebook? Do you know how to troubleshoot an @tag that isn't working? This post will help.
Happy Facebook Engaging!