Tips for the best Google Reviews
Absolutely! Yes, Google customer reviews are critical to your local company's online credibility.
A customer review with an image can "help in a big way!"
For example, I participated in a charted fishing trip on Lake Erie and had a fabulous day and a large catch! I left the company a review and included pictures from my outing. As a google user, Google lets me know the impact I've made through my image submission. My photo submission has been viewed over 5,000 times in just seven months. My review is a great asset to this business.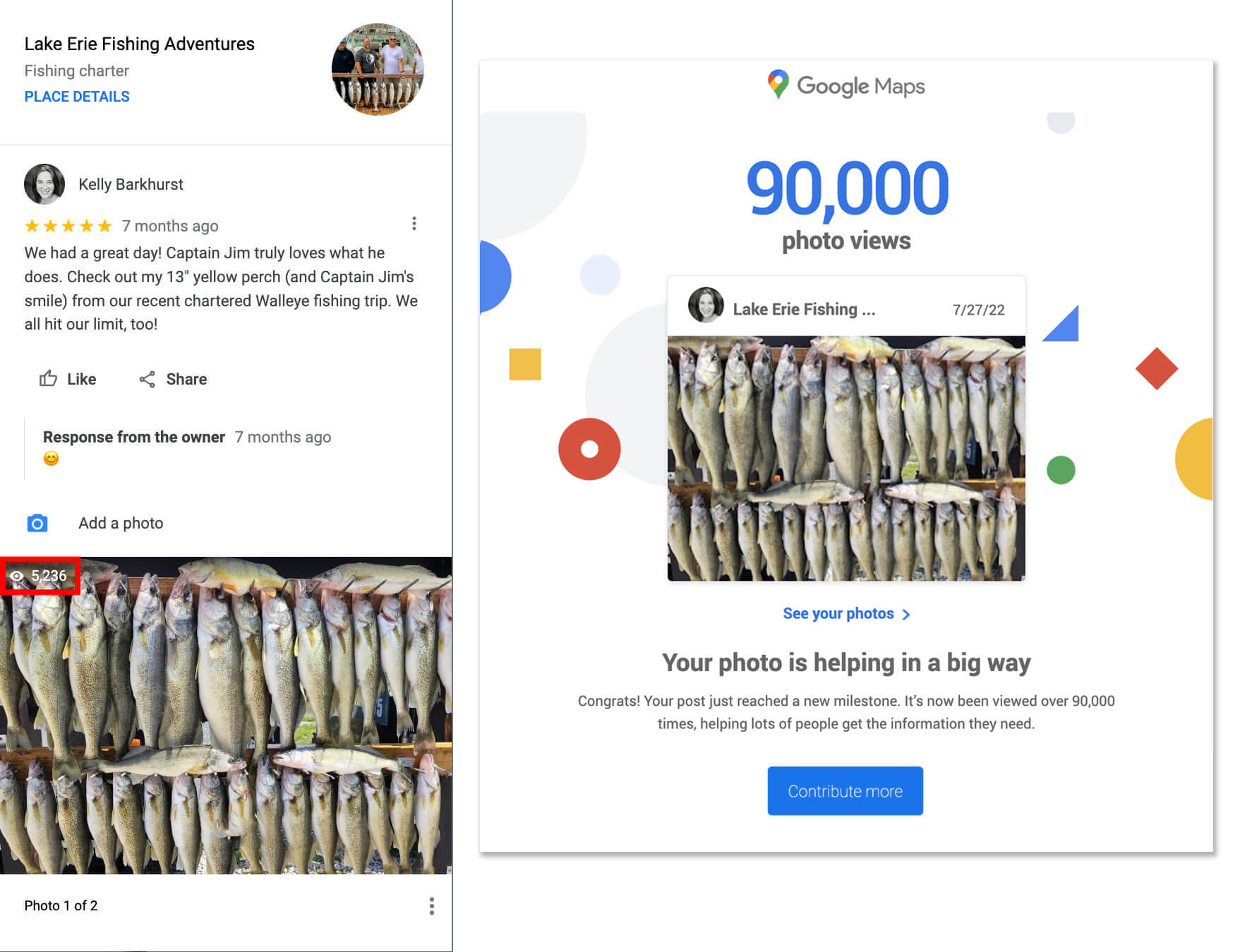 ---
Customer reviews mentioning your services help you rank for that service
In this search query, I typed "bathroom remodels." Google used the information from where I was physically searching to show me three businesses from Google Local Business profiles in my area that have the words "bath," "bathroom," and remodel/remodeling as part of their customer reviews.
Note, in this Google Maps local search result listing, my business search results are not solely based on the company name and self-chosen provided services the company provides; instead, the highlighted important factor is whether the company's Google reviews said they provided bathroom remodeling services.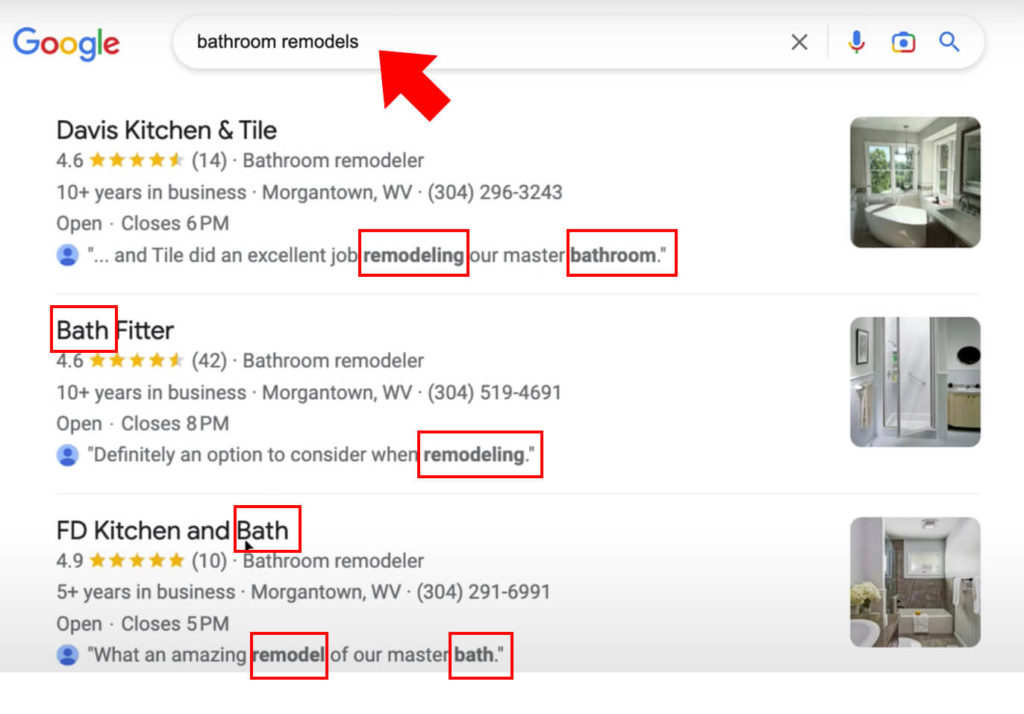 ---