Yes, the perfect Pinterest size does exist. In fact, Pinterest states that ideal pins in 2021 are a 2:3 ratio.
In other words, your ideal pin size should be the shape of a vertical rectangle. The exact pixel size can vary, but Pinterest's recommendation is to create Pins that are 1000 x 1500 pixels.
Pinterest Pin Size Options (in pixels)
What is the perfect Pinterest Pin size?
To repeat, the perfect Pinterest pin size is a 2:3 ratio rectangle sized to 1000 x 1500 pixels.
600 x 900 — minimum size
1000 x 1500 — ideal Pinterest image size
1200 x 1800
2000 x 3000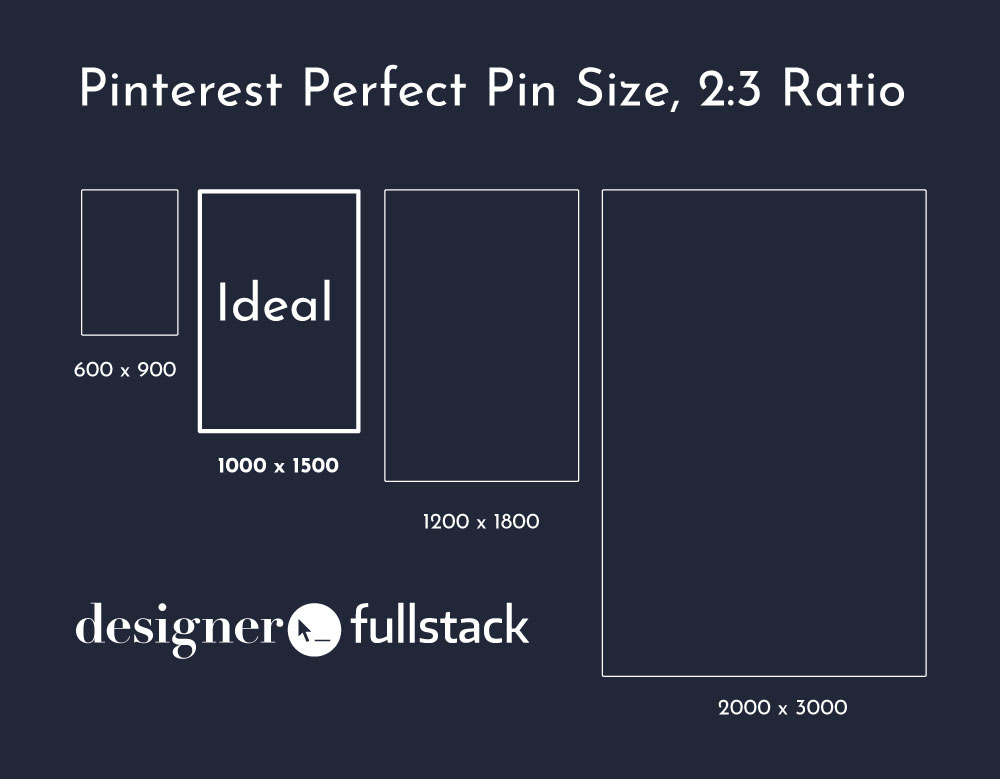 Advice for Pinterest Pin Engagement
Pinterest (surprise, surprise!) studies Pin engagement and based on their internals analytics, shares tips. For instance, here are four top tips for making Pinterest Pins stand out from the rest!
Create Pins consistently. In other words, add Pins on a weekly basis.
Create Pins that help others do things in real life. Specifically, make your pins actionable and inspirational.
Create Pins that are a 2:3 ratio. Vertical Pins look best on Pinterest Boards.
Include keyword-rich descriptions with your Pins and hashtags.
Read more Pinterest tips for business
Of course, these four tips are just the tip of the iceberg. Check out Pinterest's Creative Best Practices for more helpful advice. Pinterest's page highlights additional tips for making Pins that perform. From telling a good story to being visually compelling or from helping people learn to inspiring others to take action, there's a tip for everyone. To point out, my favorite suggestions are not forgetting to include your logo or your Pinterest pins and double-checking that your links work!
Pinterest celebrates your successes
Pinterest celebrates your Pin wins! My favorite email from Pinterest is Your Audience is Growing! The first time one of my pins passed 100,000 impressions, I received this email, and of course, immediately did a Happy Dance! 💃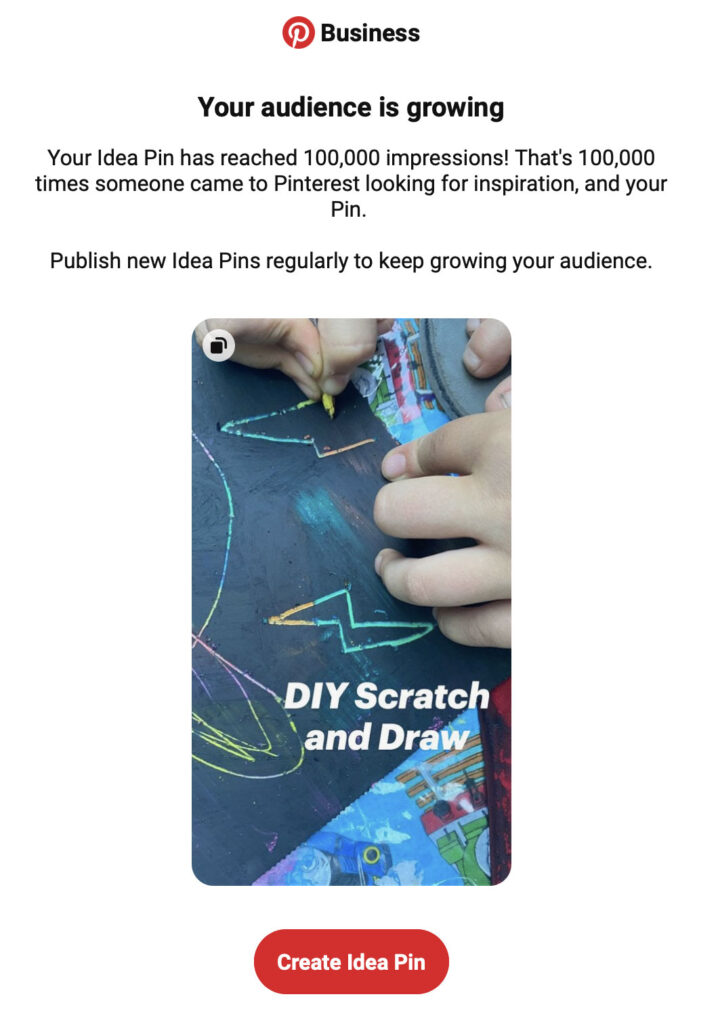 Happy Pinning and Audience Growing!