Ensuring you send your company's email marketing to the right customers is critical to campaign success. Here are some tips I implement.
Discounts for Hospitality and Lodging Email Blasts
One of my essential tips for the lodging/hotel industry is NOT to send upcoming discounts to guests already booked with you. This causes guests to feel slighted and ask for the discount directly or to cancel and rebook, incurring additional credit card fees for the company.
Let's take the scenario of a small bed and breakfast; before I send out a discount email, I download the most recent customer list from their booking software. I download the file as a CSV file. Next, I sort the list by the "Agreed to Marketing Emails" column. This type of consent is typically a 1 (yes) or 0 (no) in your list.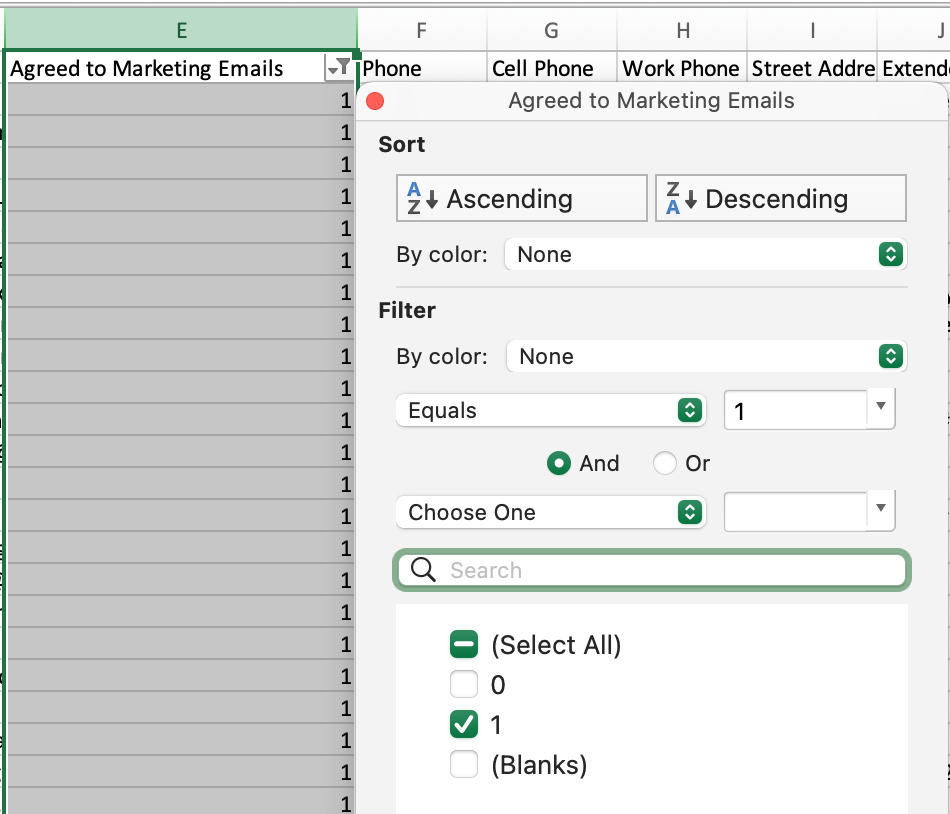 Next, I copy and paste all the remaining names and contact information into a new .CSV file for upload into our email marketing software. Don't forget to save as a CSV file and not XLS file.
For this client, we use MailChimp. So, in MailChimp, I select Audiences from the left navigation. From the top Audience navigation, I choose Import Contacts from the Add Contacts drop-down.

I follow the import prompts to import from the list and organize and sync the columns in my list with the database in MailChimp. I always check "Update any existing contacts" during import.
Next, I go back to the CSV file, and this time I sort by a column called "Last Check-In." This puts my customer list in order of future reservations.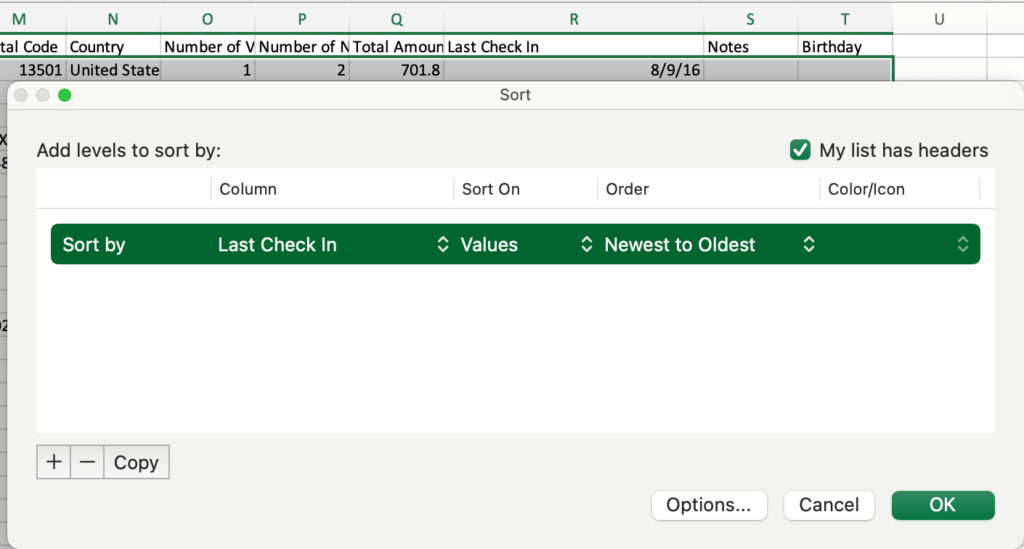 For this particular eblast, I'm sending a promotion for March, April, and May, so I want to remove guests already booked for those three months for the eblast send. Now that my list is sorted, I will copy the rows of guests with upcoming March, April, May, and even June bookings.
I'll go back to MailChimp and Import the subscribers, this time choosing Copy and Paste. I'll follow the organization prompts, but this time add a Tag, such as "StayingSpring2023."
Now I'll return to Audience > Segments and create a new Segment based on "StayingSpring2023." I use the logic of anyone in the audience tagged with "StayingSpring2023" to become part of the new Segment.

The final step is to go to my new email campaign and adjust my send-to audience. I change the email's audience to everyone on my list EXCEPT those customers in the segment "StayingSpring2023." I do this by choosing Tags > Contact is not tagged > StayingSpring2023.

And that's it. I'm sending a targeted discount email to only my email list not already booked when I run the lodging discount.
I hope sharing my customer export and MailChimp syncing process is helpful in your email marketing efforts.
Happy Marketing!