Save time with VS Code's shortcut for starter HTML templates.
First, select your language as HTML. Then start typing "HTML:5" and then click TAB on your keyboard. Now, the file will automatically populate with the following HTML starter code.
<!DOCTYPE html>
<html lang="en">
<head>
  <meta charset="UTF-8">
  <meta http-equiv="X-UA-Compatible" content="IE=edge">
  <meta name="viewport" content="width=device-width, initial-scale=1.0">
  <title>Document</title>
</head>
<body>
  
</body>
</html>
Here are the easy steps for an HTML 5 starter template including meta tags in the head, language declaration, and body.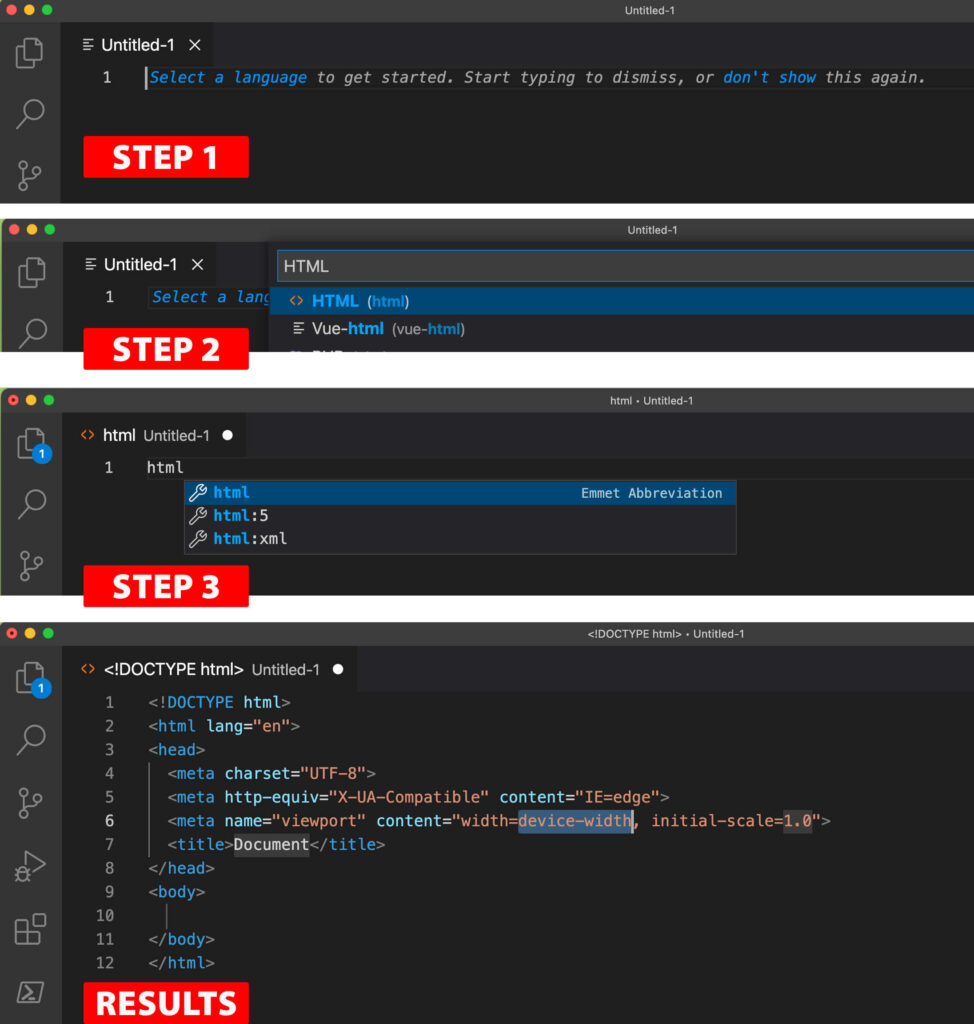 Did you know VS Code is made by Microsoft? Arguably, VS Code is the best Microsoft application out there for Mac users!