If you ever find that Google's Menu (the left navigation) is hidden and only appears when you hover over the menu, which drives you crazy, then, fortunately, there's a one-click fix.
You can toggle the complete visibility of Gmail's Main Menu by clicking the hamburger menu icon (three horizontal lines). Clicking this main menu button will expand or collapse your navigation. The hamburger menu's location is direct to the left of the Gmail logo.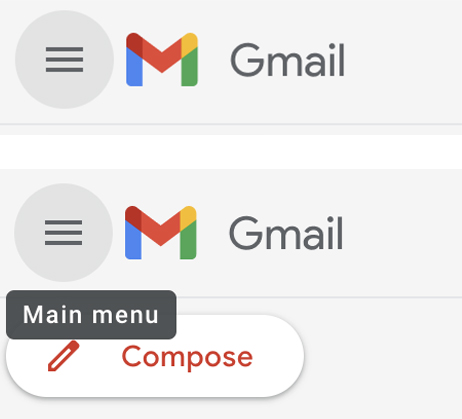 Do you use Gmail on your iPhone? Here's how to delete emails on swipe rather than just archiving them.