Woocommerce Shipping is both a free plugin and a free monthly service available to WordPress Woocommerce users to manage the details of e-commerce store shipping.
I use this USPS Woocommerce shipping option because it allows me to print labels, schedule package pickups easily, and save money on postage fees.
Eligible for FREE pickup and Discounted Postage
When fulfilling a customer's order, you can purchase postage directly from within WordPress. The screenshot below shows the purchase of First Class Mail postage from within Woocommerce Shipping. This USPS shipping option comes with tracking and is eligible for free pickup. The arrow on the right is pointing to the postage savings. In this case, the postage costs paid are $1.39 less than if this package was shipped directly at the post office.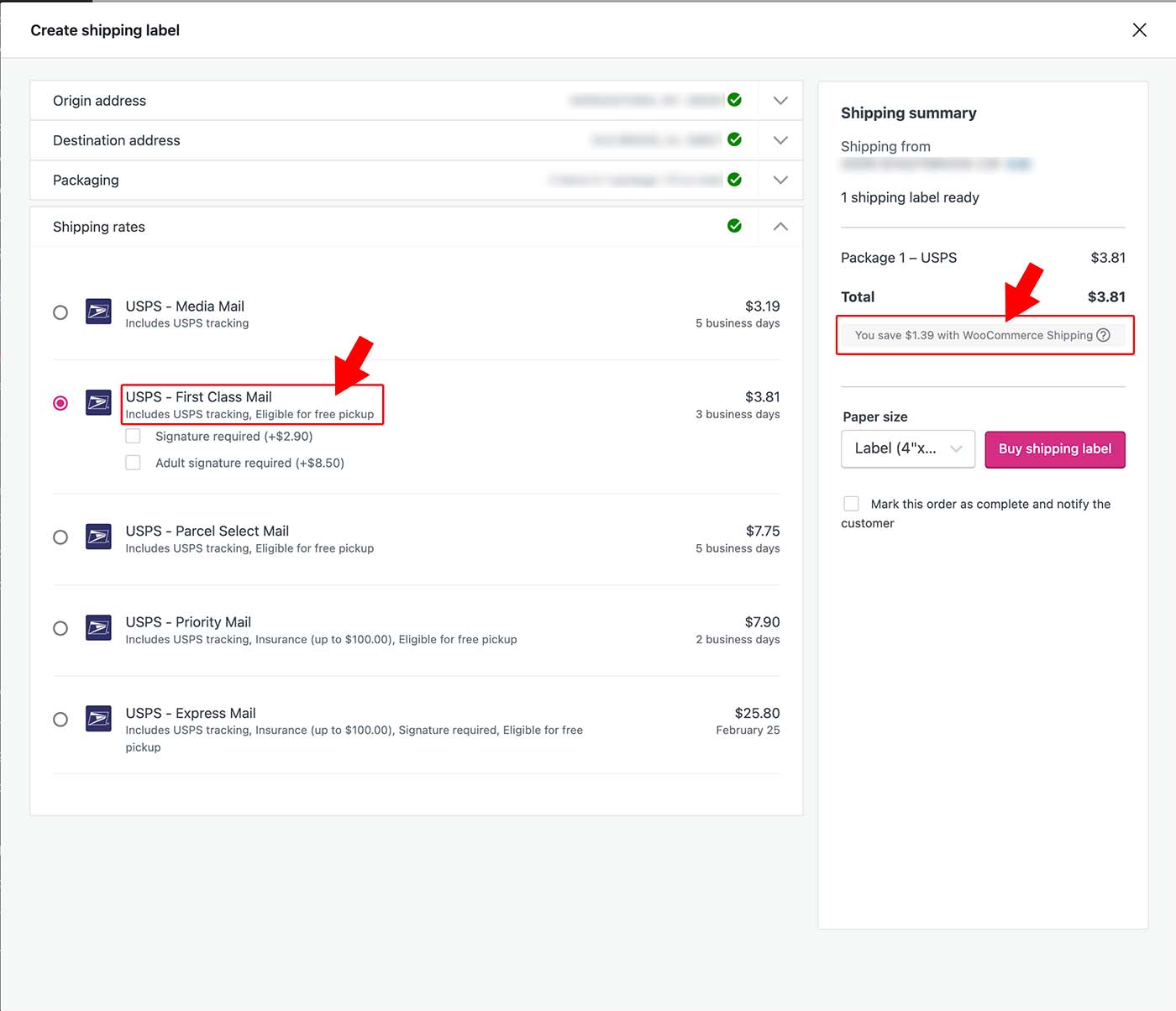 Once you've paid for your shipping, you can view details, schedule a pickup, request a refund, or reprint your shipping label. Access these options from the ellipses (…) in the Shipment Tracking window.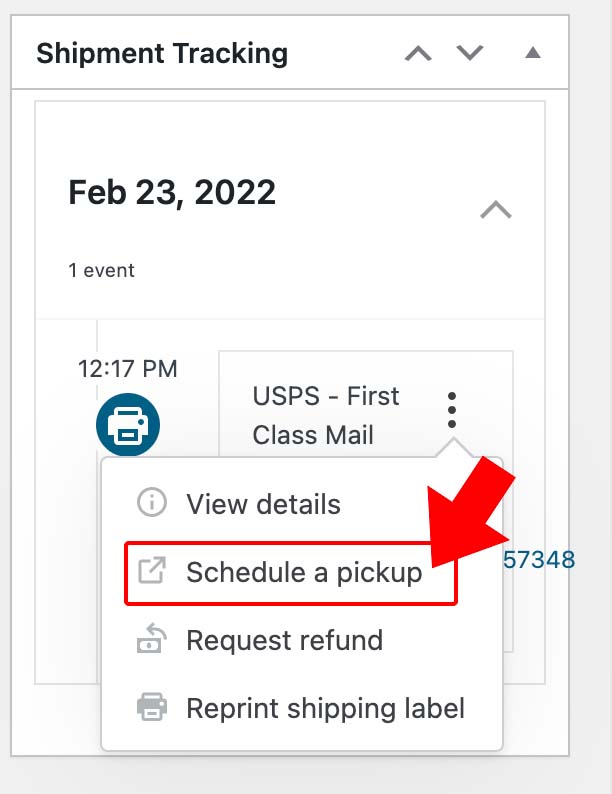 Selecting "Schedule a pickup" takes you to the USPS website, where you may log in or create a USPS account. While logged into your USPS account, confirm that your physical address is eligible for package pickup. If elgible, select your requested pickup time.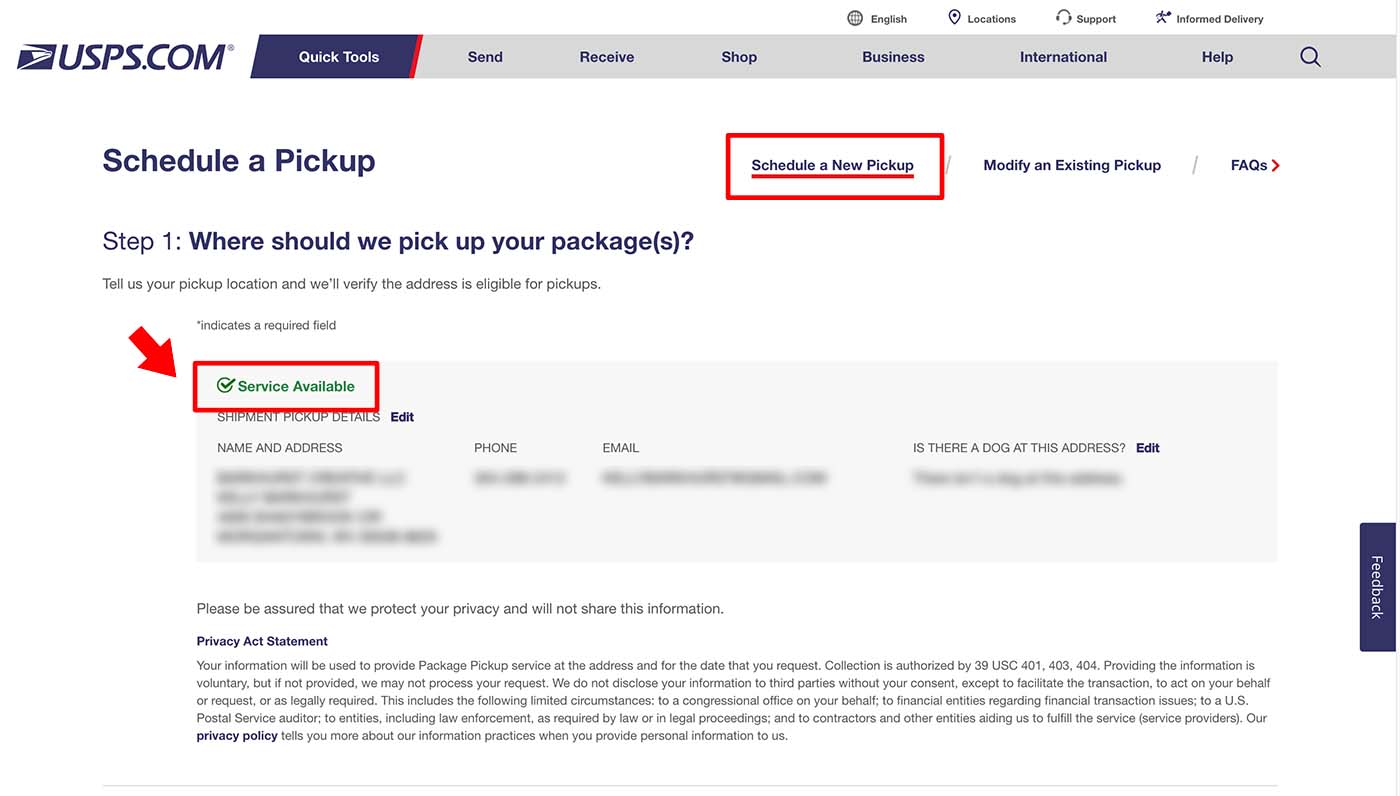 Scheduling a pickup is especially important if your packages are larger in physical size than your mailbox. Also, scheduling is helpful if you don't have a mailbox. If your labeled packages fit in your mailbox, you're in luck. You can place your pre-labeled packages directly into your mailbox. Flip-up the flag, just like you do when mailing a stamped envelope.
In conclusion, the Woocommerce Shipping plugin is a convenient way to purchase discounted postage, ship packages from your home/office, and track deliveries.
Common questions about Woocommerce Shipping and EasyPost
Can I put my Woocommerce Shipping EasyPost-labeled package in my mailbox?
Yes. A package that fits in your mailbox should be able to be placed in your mailbox with the flag up to be picked up during your regular mail delivery time. (My carrier picks up labeled packages in my mailbox just like picking up a stamped envelope) You can also schedule a time for pickup, but it is important to note that your scheduled time is typically a day out. Scheduling is essential for large packages.
Is Woocommerce Shipping postage cheaper than the post office?
Yes. When you purchase postage through Woocommerce Shipping, you pay a discounted rate. Your WordPress Woocommerce shipping rate is cheaper than the rate charged for the same package taken to the post office directly.
Can I schedule a package pickup for my Woocommerce Shipping EasyPost labeled packages?
Yes. You can schedule a pickup from USPS. Using the USPS scheduling system notifies the carrier of your package pickup and allows them to prepare and make sure your packages are collected.