I'm a web designer and developer, so securing domain names for clients has always been part of the job. There are so many sites to purchase and renew domains from; however, my favorite, by far, is Name Silo, and here's why.
Why is NameSilo.com my favorite place to register domain names?
First, price: $11.
In recent years, Name Silo's prices have increased, but as of 2023, purchases and renewals are still under $11 each. That's a great price compared to more heavily advertised "cheap domain" registrars like GoDaddy or NameCheap. GoDaddy prices, after any initial promos, renew at $19.99 a year, and NameCheap domains renew at $13.98.
As a bonus, transfers are under $10 each, and Name Silo adds a 1-year extension to your renewal date for FREE.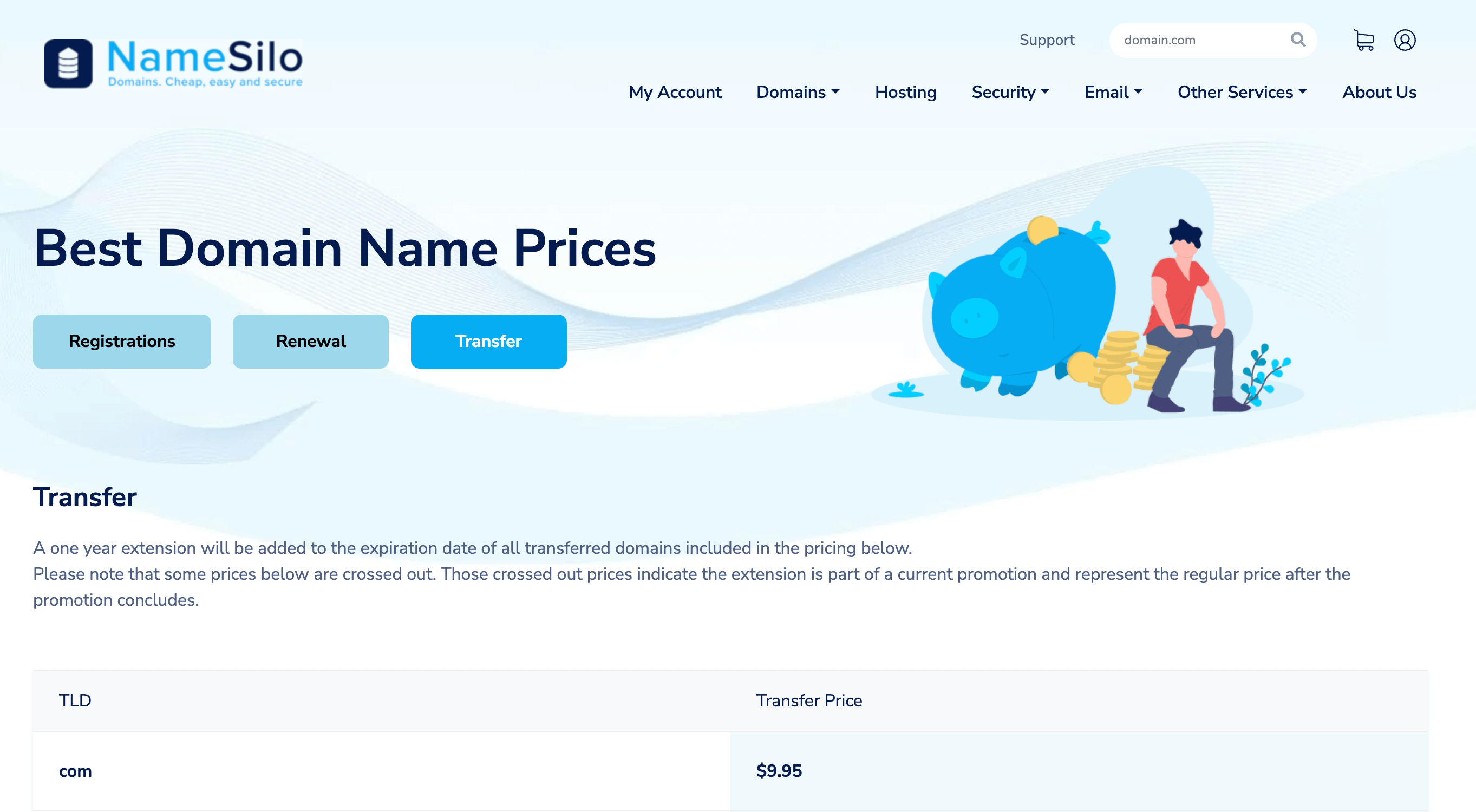 Second, the extras.
Name Silo has all the controls you need to do anything with your domain name, and they're mostly all FREE.
So, what domain name idea do you have?
Search and purchase today from NameSilo.com
Need to learn the basics of domain names and redirects? I have a post about that!
Happy Learning!