The secret to a crisp logo in Powerpoint is to start with a vector file and then convert the vector logo to a shape in PowerPoint. Read on to find out why and how to do this ppt trick.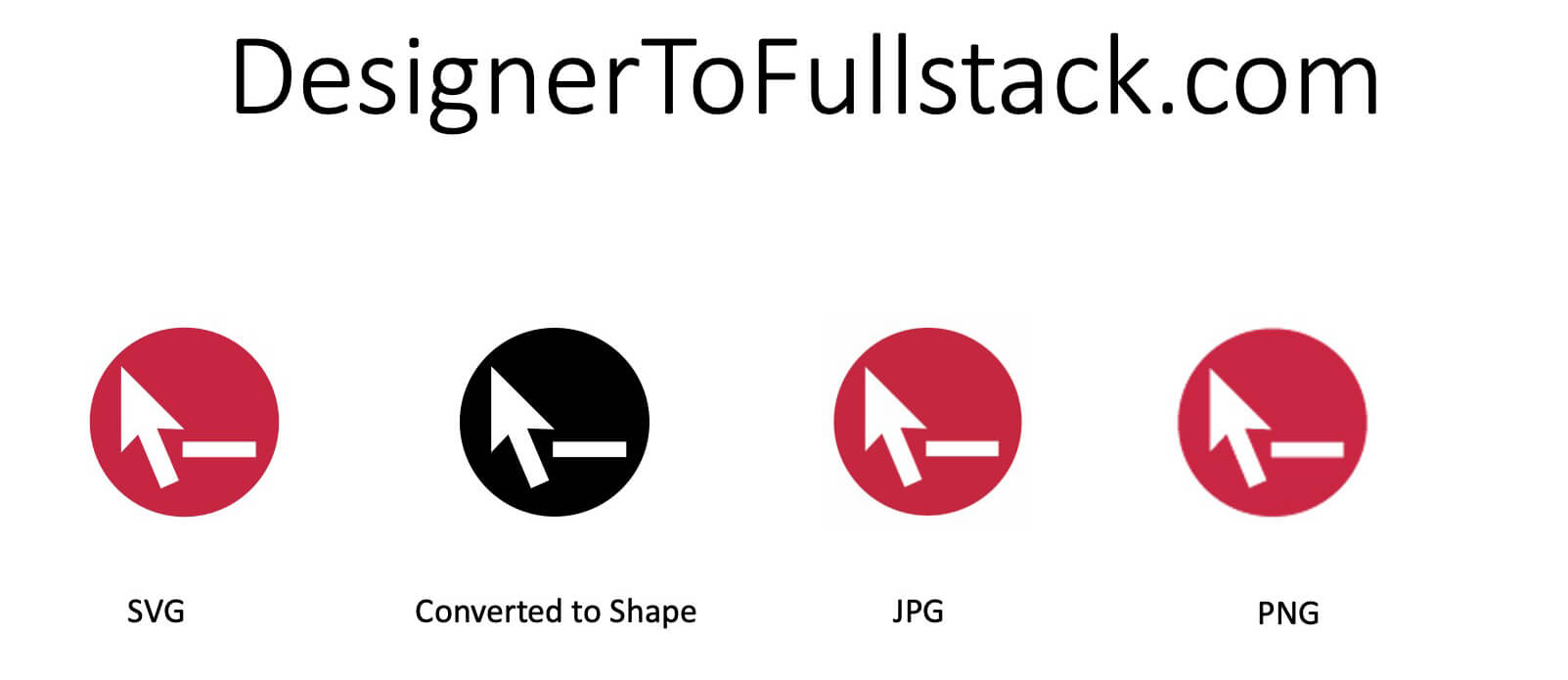 ---
What's a vector logo file, and why does it matter?
As a designer, my preferred logo file is always a vector file. The beauty of a vector graphic is it remains crisp at tiny and very large sizes. This allows a brand to use the same vector logo file for small uses, like printing business cards, and for large uses, like billboard advertisements.
A vector file can have one of many extensions, such
Vector files contain content (words or imagery) made geometrically and mathematically, not created by pixels like an image with a JPG extension. This means that the shape, the fill, or the outline of a vector shape can change its color or weight because the shape itself is editable. In contrast, a photograph comprises thousands of pixels; there are no lines or shapes to be manipulated in a JPG or PNG image file.
Is PowerPoint a vector-file-friendly application?
Over time, Microsoft Powerpoint has become more and more vector friendly. In 2023, PowerPoint is a vector-friendly application. PowerPoint currently allows you to Insert > Shapes or Insert > Icons. Both the Insert > Shape and Insert > Icon options are vector graphics.
How do I insert my vector file in PowerPoint?
Powerpoint allows you to insert an SVG, AI, or EPS file onto a slide. To do so, go to Insert > Picture > Picture from File. Then, choose your vector file. You can scale and position your vector image like any other image file.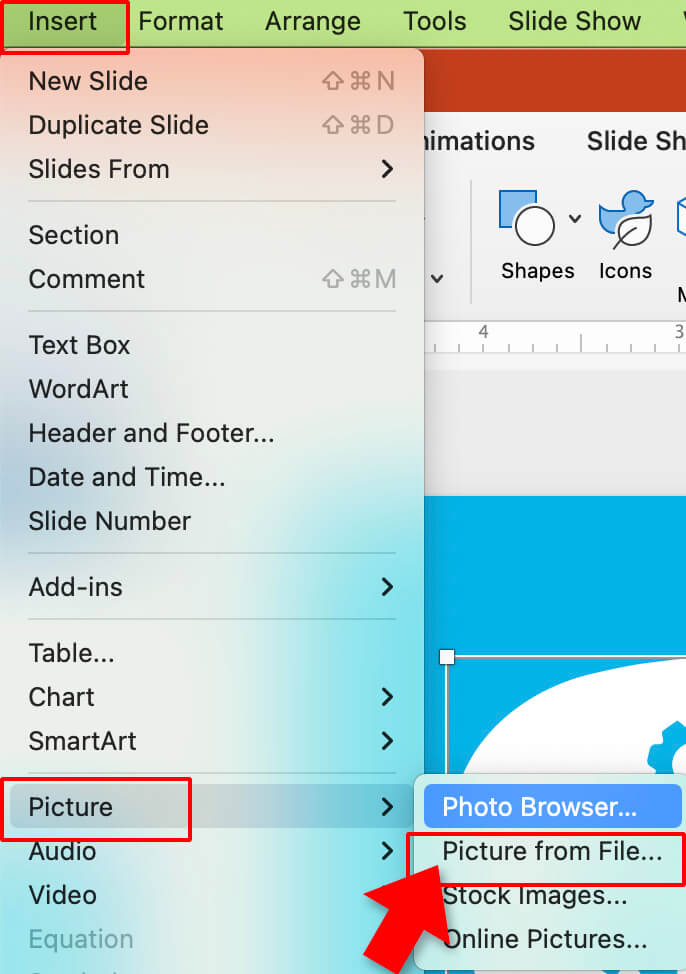 If you want to be able to change the color of your vector file in PowerPoint, then you'll need to convert your imported vector file into a shape. To convert a vector file in PowerPoint to a shape, right-click on the image and select "Convert to Shape."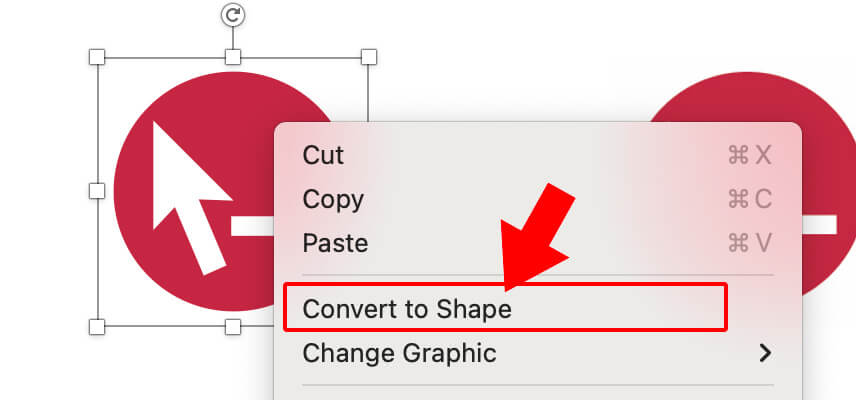 Change the color of your logo or icon converted to shape by going to the PowerPoint tab "Shape Format" and then choosing "Shape fill."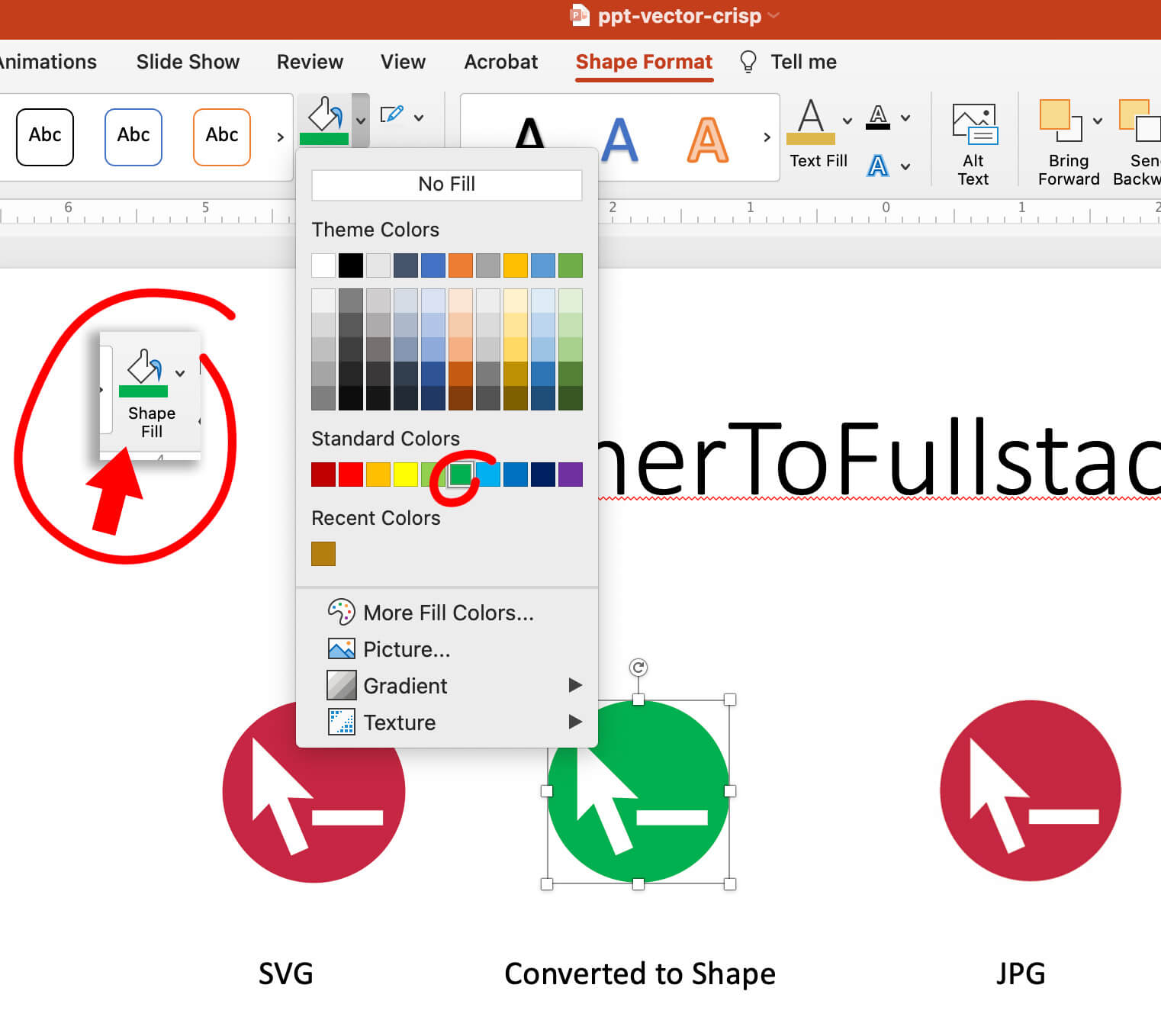 How do I use PowerPoint's built-in vector shapes and icons?
Use the Insert tab to include vector shapes and icons pre-built into PowerPoint into your slide deck.

Have you tried the browser-based Prezi Design application as an alternative to Microsoft PowerPoint? It has some great features, and some cons, too.
Happy Presentation Designing!