You'll love this interview with Goodreads founders Otis and Elizabeth Chandler, especially if you're a software developer. Guy Raz interviewed the Chandlers on February 7, 2022.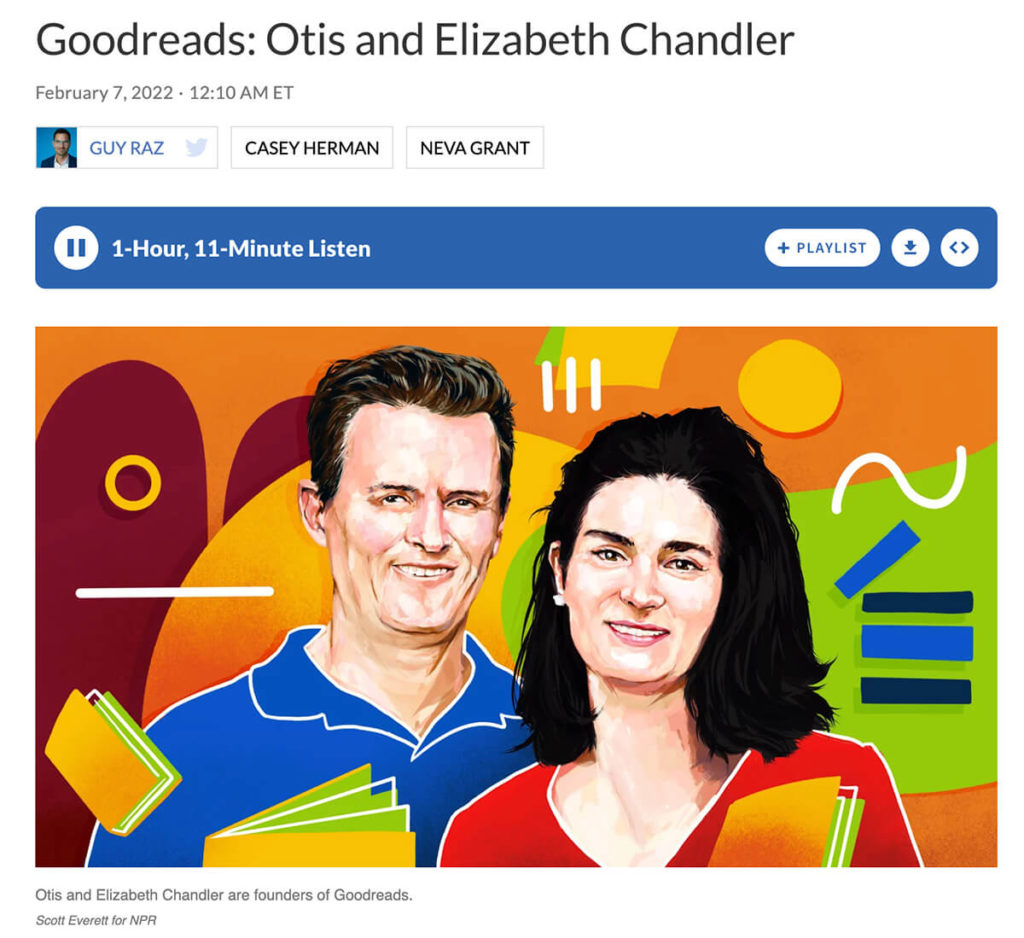 My experience as a Goodreads member
Goodreads launched in December 2006; I became a member in August 2008. I remember joining while on vacation (pre-kids) at the beach. I diligently started setting up my library of books I'd read and left thoughtful reviews and star ratings from my laptop in the evenings in the condo.
I've always loved to track and document details of my life, so this felt natural, a way to keep track of a hobby I enjoyed doing: to quantify, share, and record my reading online. I never got into the social aspect of the site; I connected with a few other book-loving friends, but I don't recall using the site for future book recommendations.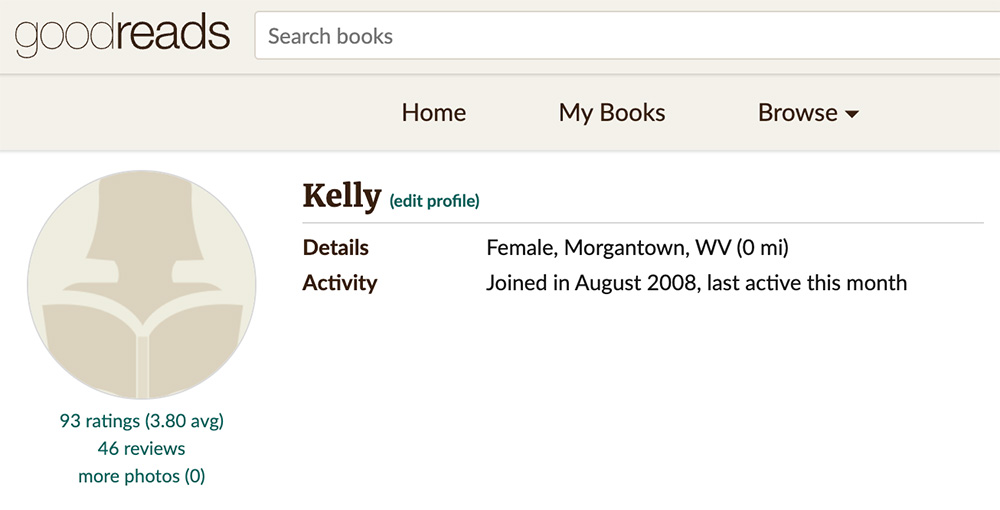 I documented my book reading for four years; however, not surprisingly, when I became a mother, my book reading diminished significantly, and I stopped using Goodreads. After a few years, I unsubscribed from Goodreads' marketing emails. Over time, the pressure to continually update my list of read books on Goodreads diminished, and I slowly forgot about this clever reading app.
A decade later, I'm inspired by listening to the Goodreads founders' stories and their financial success from a passion project. I'm thinking through my many project and business ideas over the years and finding rekindled inspiration to not give up on them.
Over the past few years, I've taken critical steps towards some of them by becoming a student in a coding BootCamp (upskilling), saying "yes" to teaming on a federal government contract, and starting this tech blog and a kids' activity blog.
So, on that note, if you also have passion project dreams, I encourage you to listen to the Goodreads Guy Raz interview and then take your next step. What's your big idea?
Here are a few of my favorite takeaways from the Goodreads interview:
The inspiration for Goodreads came from the founder's passion for books and the success of social media start-ups in the early 2000s. As individuals, they loved giving and receiving book suggestions from friends and colleagues and saw the opportunity to expand that recommendations connection digitally.
Based on Otis's employee experience as a software engineer at a start-up that was acquired, he realized the only way to make a "life-changing amount of money" was to be a founder, not just an employee of a successful start-up.
Otis and Elizabeth are married and co-partners. Otis was given wise advice from a boss during his and Elizabeth's long-distance dating relationship. His boss said, "Who you marry is the most important decision of your life…The number of times you run across another soul who is in the camp where you think they might be that, don't let that go." Otis and Elizabeth's partnership is personal as husband and wife, and professional as co-founders, and sounds healthy!
The Chandlers talk about how having their company/product purchased was difficult; it was their "first baby." Together, they created the most significant book review website and sold it to Amazon; this sale generated "life-changing" money.
When faced with competitors, Otis thought, "I'm just going to carry on solving the problems that I think we should solve…" — I love this!
They grew their company Goodreads slowly by creating relevant content and continuing to work on their solid concept. They reached 100,000 users without any employees.
Otis spoke about his father's cancer diagnosis when he was young and how that experience made him grow-up earlier in life than most. (I can relate to that experience.)
What are you doing to learn and upskill? As a programmer/web designer, you may love these online browser-based games that teach coding.
Happy Building!