While cleaning up my Mac's desktop, I recently noticed a file name and extension that I didn't recognize. The thumbnail didn't register on my Apple Mac, and the name and the extension .AVIF weren't jogging my memory.

Turns out the .AVIF file extension is an image file type. An .AVIF is a highly-optimized image file format that can use HDR color mode, not just 8-bit color depth.
Often the most simple way to open a file with the extension .AVIF is to drag or open the file in Google Chrome or Firefox. This quickly let me see that in fact, the image is one that I want to keep.
As a designer, my default image program is Adobe Photoshop. By default, opening the .AVIF is currently a no-go.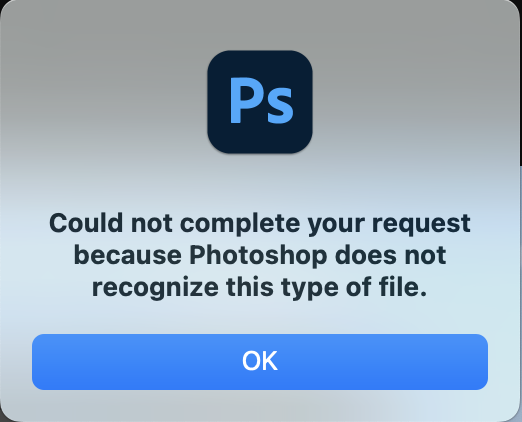 Alternatively, I decided to use an online converter to turn my .AVIF file into a .JPG file extension that I can save and manipulate later. Covertio has a FREE .AVIF-specific converter. Use this free ad-based service to upload your .AVIF file, choose your new file format, and download the newly converted image file.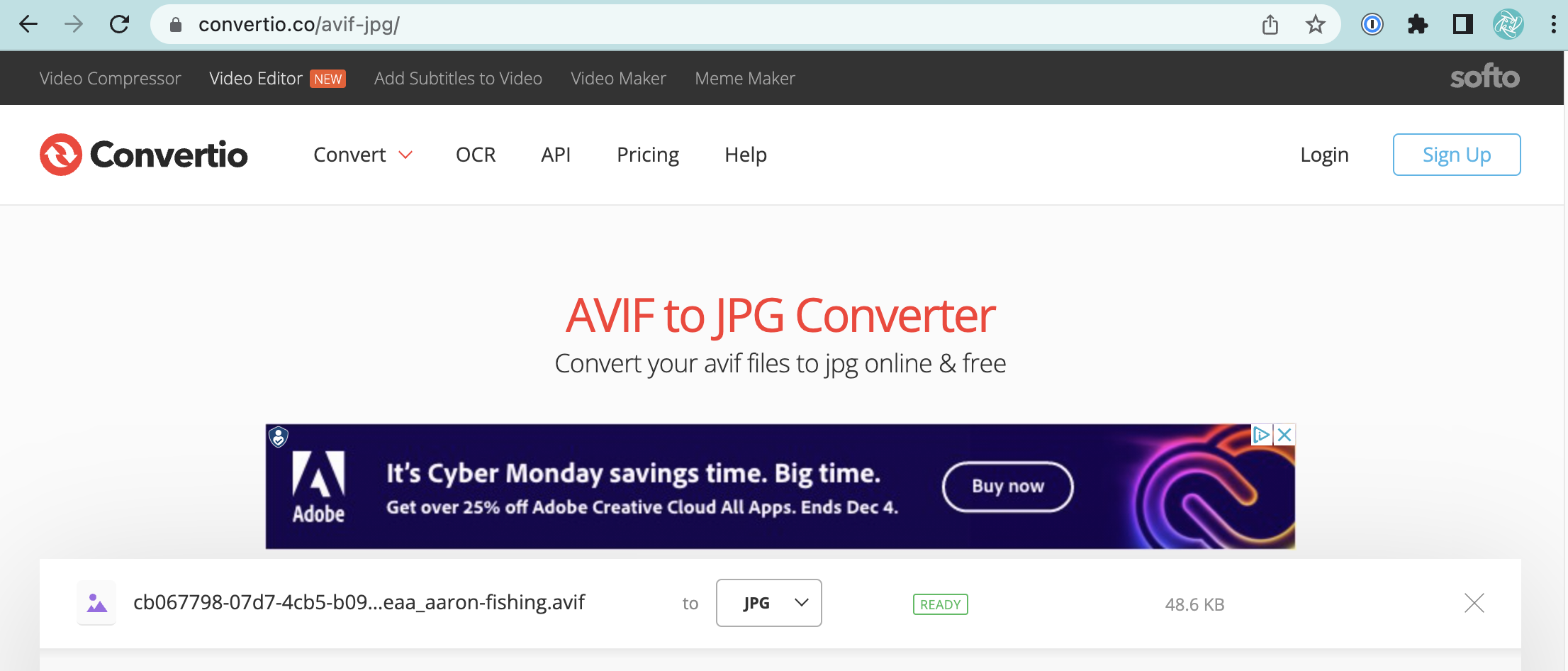 I hope you found this quick post about .AVIF image files, specifically how to view an .AVIF image and convert it to your preferred file type using Chrome or Firefox.