By default, WordPress menu settings are limited, and the options to see more are hidden. Here's where to look to find optional additional Menu property settings.
From Appearance > Menus, look at the top of your screen for the button labeled "Screen Options."

Clicking "Screen Options" will reveal a sliding-down panel with many check box options. Under the heading, "Show advanced menu properties" click the check box for Link Target to show the option for WordPress Menu items to open in new tabs.
Once you click the check box, you do not need to click save. You can simply click the Screen Options button to hide the Screen Elements panel again.

Now, go and look at any of the links in your menu. There will now be an additional option available to check. Under your Navigation Label, you should now see a checkbox that reads, "Open link in a new tab." By clicking this checkbox, your WordPress menu item will now open in a new tab.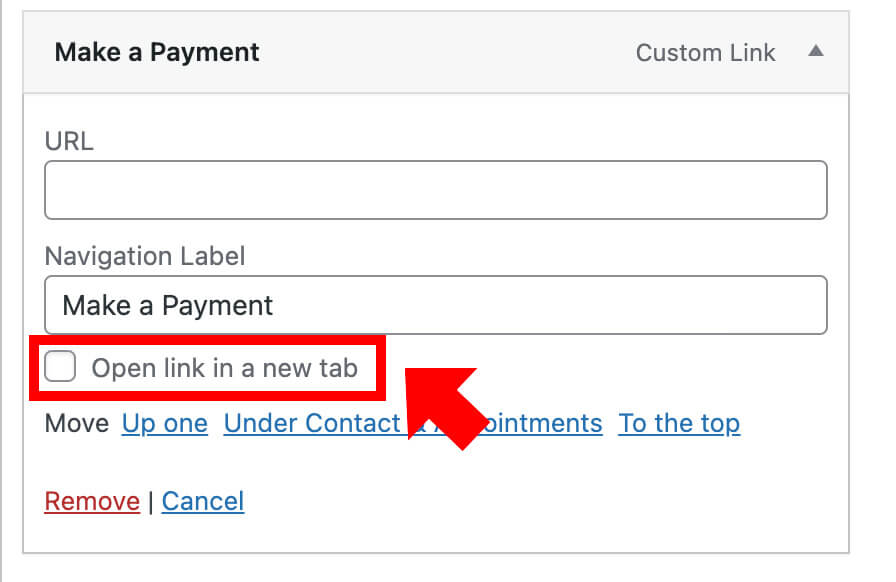 I hope this quick and easy tip helps you create WordPress menus with links to external pages opening in new tabs.