As a designer, I use arrow shapes frequently and want to have an array of arrows available in every program I use, ideally within a click or two.
Here's a quick way to add all your arrow shape needs to Adobe PhotoShop.
Shapes Panel in PhotoShop
There is more than one way to access custom shapes in PhotoShop. When the Custom Shape button is selected in the PhotoShop toolbar (left image), you can access Shapes from the quick top bar Shape dropdown (right image).

Alternatively, full access to custom shapes is accessible by opening the Shapes Panel directly by clicking Window > Shapes. You can delete single custom shapes or entire shape folders; deleting shape folders is not doable from the custom shape quick access area.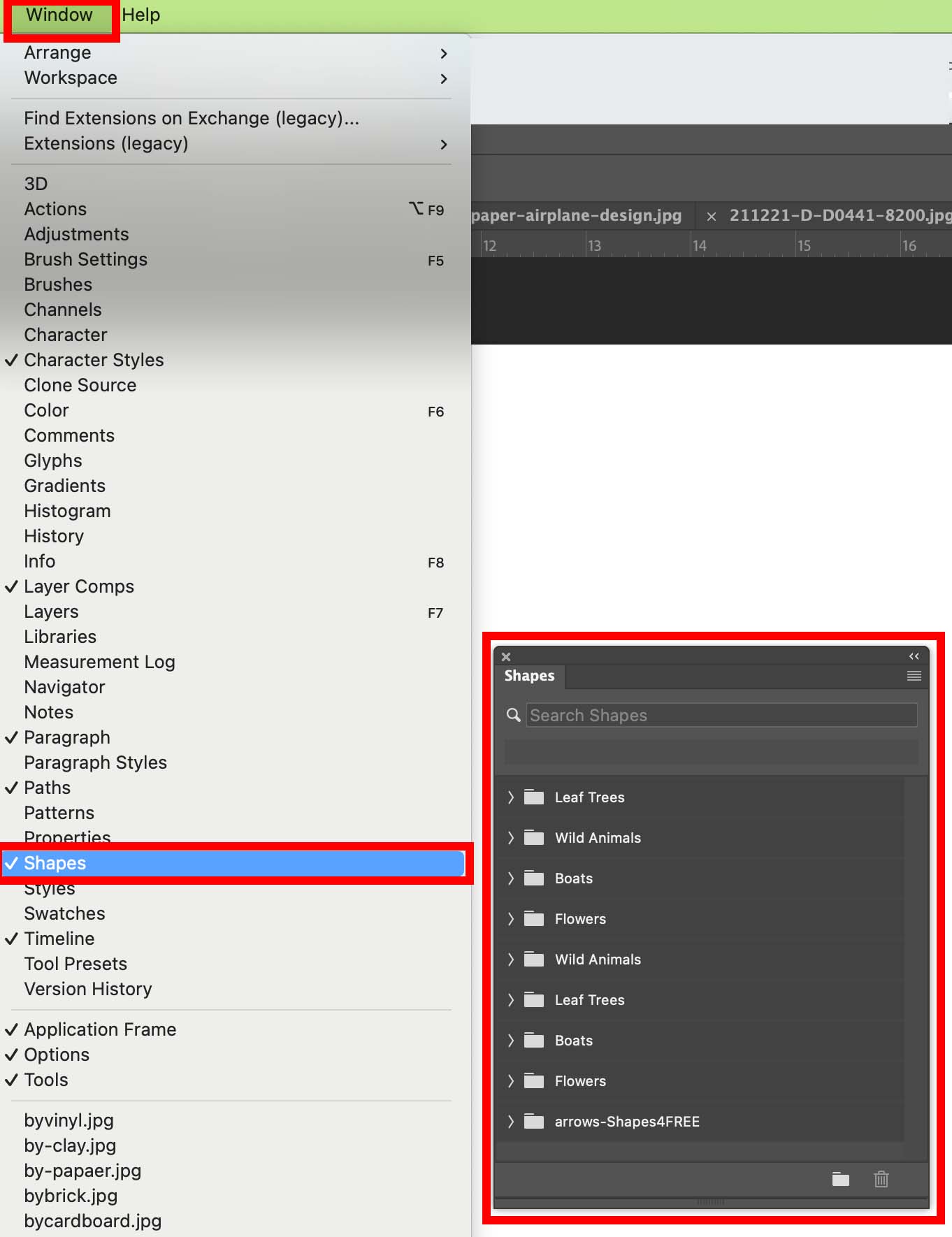 Download the Arrow Collection
I added the 120 Shape Arrows Library from Shapes4Free (the download button is a bit hidden so keep scrolling unit you see a green download button). This gives me access to 120 vector arrows with one click from within PhotoShop's custom shapes panel. The downloaded file is called arrows-Shapes4FREE.csh. Note that the file you download and import has a .csh extension that stands for PhotoShop Custom Shape.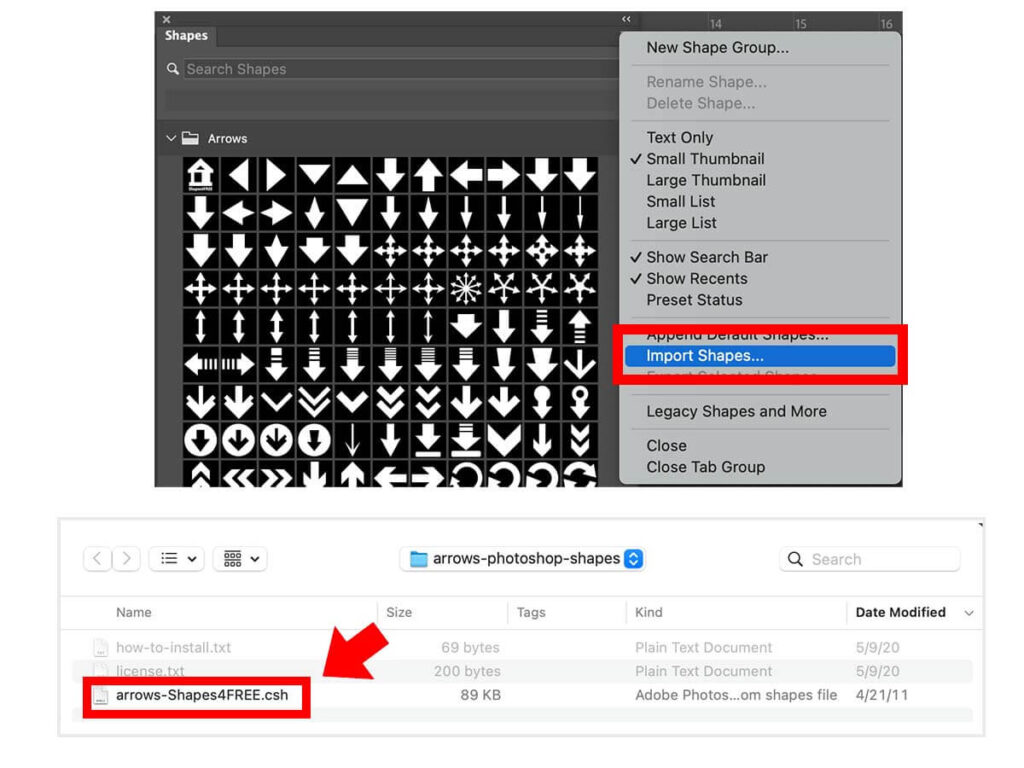 Once you've imported your custom shape collection, you can rename the folder and drag and drop shapes to your artboard from the Shapes Panel.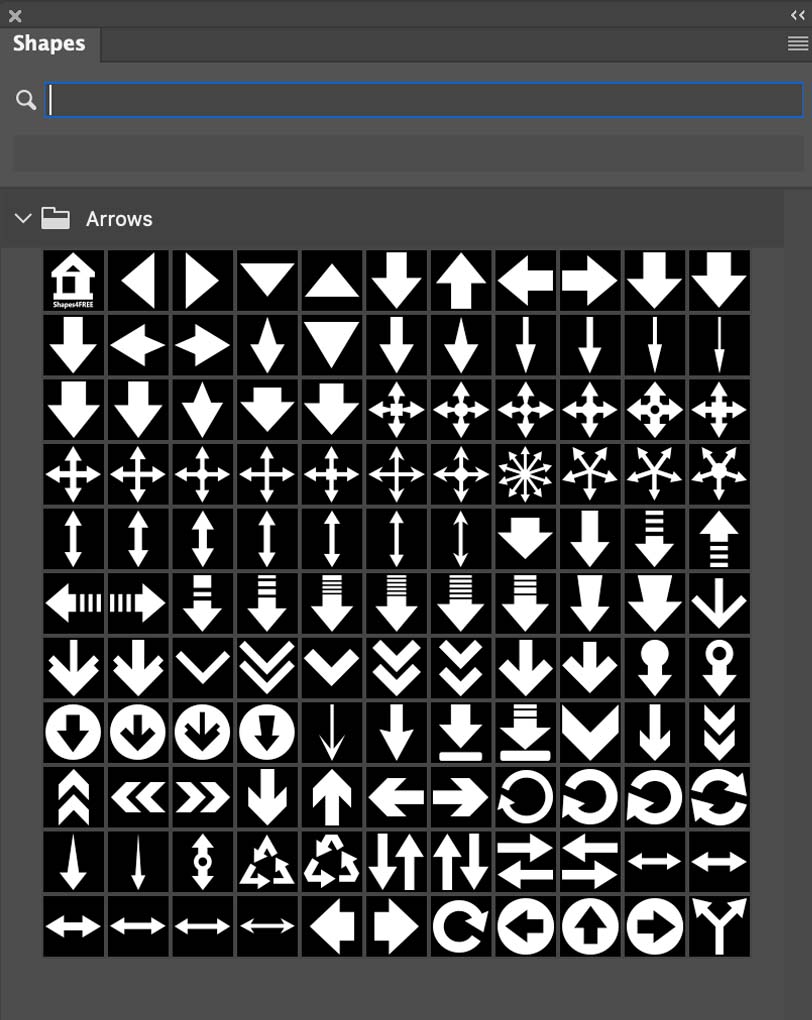 Each custom shape is able to be customized with fills, patterns, strokes, and effects — just like any other vector shape in PhotoShop. Remember, vector shapes in PhotoShop are paths that are transformed using Edit > Transform Path.